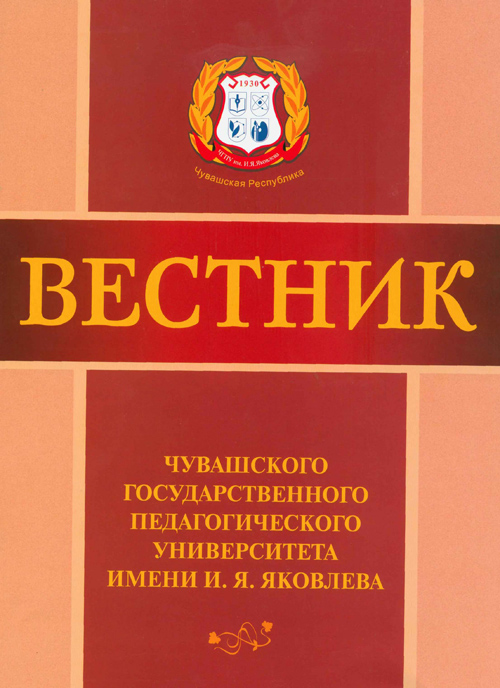 ISSN: 1680-1709Subscription index in the catalogue "Press of Russia": 39898Mailing address:
Ul. K. Marksa, 38, Cheboksary 428000
Phone:
(8352) 62-08-71
E-mail:
redak_vestnik@chgpu.edu.ru
WWW:
http://vestnik.chgpu.edu.ru
Editor-in-chief:
V. N. Ivanov
Executive Editor:
L.N. Ulyukova
Executive Secretary:
A.A. Sosaeva
Publication frequency is four times a year.
The Bulletin is placed in the Online Scientific Library at
eLibrary.ru
.
It is registered in the Federal Service for Supervision of Communications, Information Technology, and Mass Media (
Accreditation Certificate PI № FS77-58093 d/d 20 May 2014
).
The Bulletin is in
the list of peer-reviewed scientific editions
in which the research results of theses for a doctor's and candidate's degrees are to be published (the decision of the presidium of State Commission for Academic Degrees and Titles of the Russian Federation d/d 19 February 2010 # 6/6).
It was recommended
to be included in the list of peer-reviewed scientific editions in which the research results of theses for doctor's and candidate's degrees are to be published in accordance with the requirements of the order of Ministry of Education and Science of the Russian Federation d/d 25 July 2014 # 793, with the amendments made by Ministry of Education and Science of the Russian Federation d/d 03 June 2015 # 560